No results were found for the filter!
Online Hyper Sports | Track and Field |...
Easy install - No board modifications or special wiring. Soldering required - Upper PCB: Sound z80 socket 40 pin (Position AB18). Prom socket 16 pin narrow (Position C3). Lower PCB: Prom sockets 16 pin narrow positions A9 and J12. The...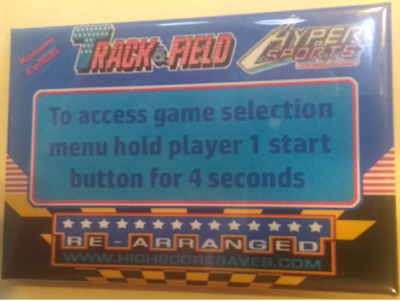 Hyper Sports Multigame Instruction Magnet
These are 2x3 inches and will stick to any ferrous metal (steel control panels, coin doors, etc.).