No results were found for the filter!
Hyper Sports | Track and Field | Rearranged...
Soldering required - Upper PCB: Sound z80 socket 40 pin (Position AB18). Prom socket 16 pin narrow (Position C3). Lower PCB: Prom sockets 16 pin narrow positions A9 and J12. The two jumpers must be set to 128 (not 64) at D10/D11 and...
Online Hyper Sports | Track and Field |...
This kit will install ONLY on a working Hyper Sports pcb, NOT able to install on a Track and Field pcb Why is that? Well, the Hyper Sports pcb is unique with the sprite and GFX sections compared to T&F. You cannot get these functions on...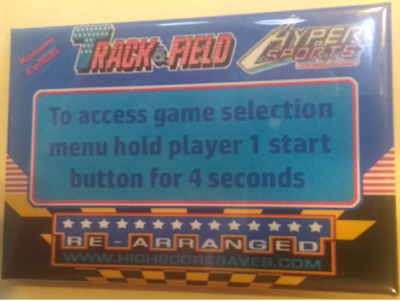 Hyper Sports Multigame Instruction Magnet
These are 2x3 inches and will stick to any ferrous metal (steel control panels, coin doors, etc.).