No results were found for the filter!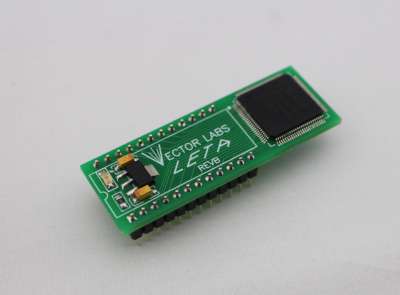 LETA REPLACEMENT CHIP
THE LETA REPLACEMENT CHIP REPLACES YOUR OLD OR DEFECTIVE LETA CHIP IN GAMES LIKE MAJOR HAVOC AND UTILIZES NEW SURFACE MOUNT DEVICES TO PROVIDE YEARS OF TROUBLE FREE OPERATION.
Atari Pokey C012294 NOS
Ships for FREE CONUS. All other countries will need to pay shipping, sorry. Any shipping charges that are applied, will be refunded ASAP, usually when the label is printed. So, buy 1, get the $6.95 refunded back, buy 10, get the $69.50...
Vector Labs 6502a Diagnostics Test Debugger
The Vector Lab's 6502A Microprocessor debugger is designed as a testing aid for Atari Raster & Vector board sets in addition to board sets from other manufacturers that utilize the 6502A. The debugger is powered from the USB port of the...