No results were found for the filter!
Donkey Kong Jr rom set
This is a service to burn 10 roms to play on a Donkey Kong Jr. pcb A total of (3) 2764 and (1) 2732 for the CPU Board (4) 2716 and (2) 2732 eproms for the video pcb
Jr Pacman 8D Original or Fast rom
Please choose the original or FAST rom. Your new eprom will be a 2764 and replaces your current eprom at location 8D on your pcb. This is compatible with either the Field Conversion pcb or the Original Dedicated pcb. This is not used...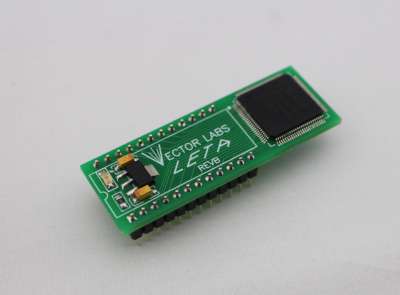 LETA REPLACEMENT CHIP
This will not be available until 3/2024...parts shortage and on backoreder.. THE LETA REPLACEMENT CHIP REPLACES YOUR OLD OR DEFECTIVE LETA CHIP IN GAMES LIKE MAJOR HAVOC AND UTILIZES NEW SURFACE MOUNT DEVICES TO PROVIDE YEARS OF TROUBLE...