No results were found for the filter!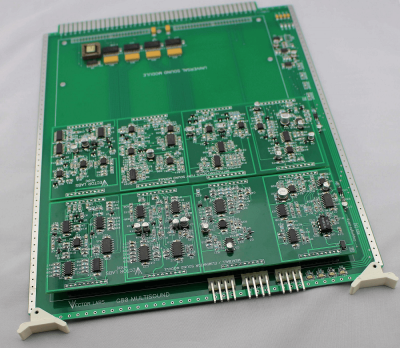 SEGA | GREMLIN Multi Sound PCB
THE SEGA / GREMLIN MULTI SOUND BOARD IS A MODULAR REPLACEMENT FOR THE G80 MEATBALL/ELIMINATOR AND THE BATTLESTAR/SPACE FURY SOUND BOARDS.
SEGA | GREMLIN 5 IN 1 Multigame Kit
THE SEGA/GREMLIN KIT INSTALLS ON ANY STAR TREK ARCADE BOARD SET AND ALLOWS THE USER TO PLAY EITHER STAR TREK, SPACE FURY, ELIMINATOR, ZEKTOR OR TAC/SCAN BY HOLDING THE PLAYER 2 BUTTON THEN PRESSING THE PLAYER 1 BUTTON TO CYCLE THROUGH...
TAC/SCAN XY Video Mod
THIS XY VIDEO MOD FOR THE SEGA/GREMLIN 5IN1 KIT PLUGS DIRECTLY ON THE G80 XY TIMING BOARD AND CORRECTS TAC/SCAN TO PLAY ON A HORIZONTAL MONITOR. **MUCH SIMPLER TO INSTALL THAN THE BXYYR. **X-OFFSET & Y-OFFSET ADJUSTMENT POTS HAVE BEEN...
SEGA G80 Basic BUSS Card Extender
Tired of pulling your pcbs out of the cage to test? You have to pull one out, trying not to move the others (which NEVER works), so, you remove the one in front of it, now the one behind it....Well, no more! You can install this extender...