Where are the Install Guides?

Where are the Installation Guides?
The install guides/PDF are on each product page. These can be accessed on a desktop or mobile device and can be viewed within the browser or can be downloaded and printed if you like....we like to save a few trees so we do not ship out paper copies. But feel free to view/print all you want!
Or, scroll down to find the PDF by game name
Here's an example of where to find on a Desktop -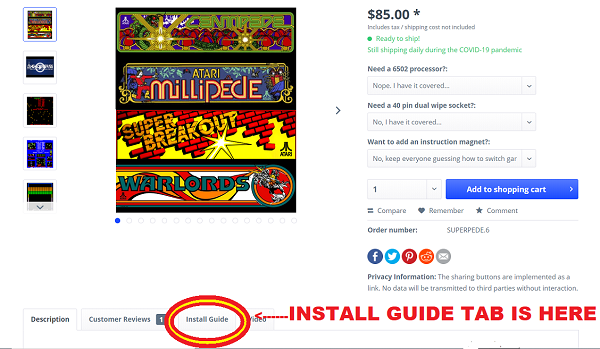 Here's an example of how to find on a Mobile Device -
Icon to download PDF Install Guide -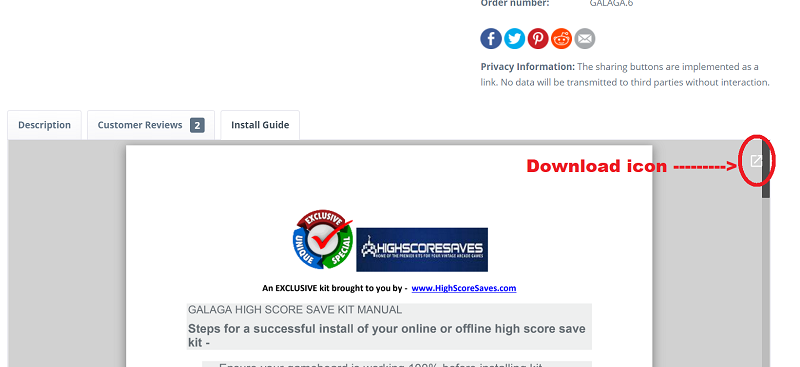 Highscoresaves Save Kit Install Guides -
Mousetrap
Pepper 2
Scramble Multi
Will update the rest soon! (see instructions above and use the Install Guide tab on product page)