No results were found for the filter!
Raspberry Pi 3B Plus Motherboard
This is a Pi 3B. Last one left! The Raspberry Pi 3 Model B is the latest product in the Raspberry Pi 3 range, boasting a 64-bit quad core processor running at 1.4GHz, dual-band 2.4GHz and 5GHz wireless LAN, Bluetooth 4.2/BLE, faster...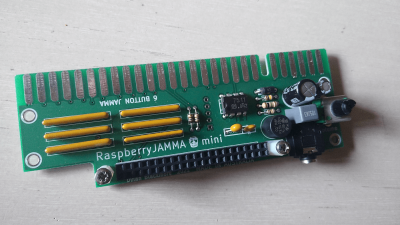 Mini Arpicade JAMMA adapter
"... a smaller, sleeker, more streamlined RaspberryJAMMA, the RaspberryJAMMA mini... perfect for todays modern high res JAMMA cab about town. Gone are the days of low res video sections left unused. No more unsightly ribbon cable and...