HyperSports Rearranged PCB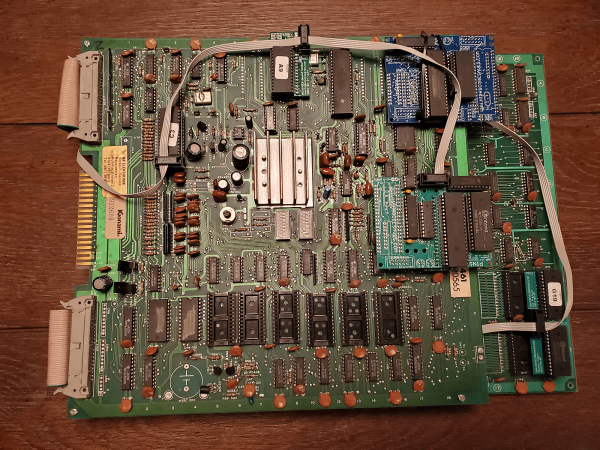 Hypersports Rearranged PCB This is a Hypersports PCB that has been modified to run the...
more
Product information "HyperSports Rearranged PCB"
Related links to "HyperSports Rearranged PCB"
Read, write and discuss reviews...
more
Customer reviews for "HyperSports Rearranged PCB"
From:
Donald Gerbarcht
On:
27 Oct 2022
Small issue with shipping, but otherwise great product and excellent support
The package didn't have any observable damage, and the pcb was well wrapped. one small board had shook loose during shipping, and about three pins were bent on the connector. I reached out to highscoresaves and was called back the same day. The gentleman walked me through the location of the loose board, I was able to carefully bend the pins, and re-socket it. Tested out the PCB and it worked perfectly. I'm happy with the purchase and the support.
Write a review and tell everyone what you think about this product
Reviews will be activated after verification.
Questions and Answers...
more
Here are some common FAQ's / Questions for this product