No results were found for the filter!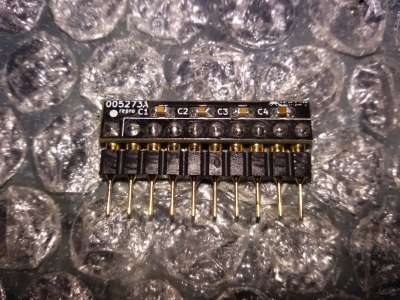 Konami 005273/005273A/005273B reproduction
Konami 005273 reproduction Reproductions of the Konami '005273/005273A/005273B' custom resistor array used (for inputs handling) on countless Konami arcade PCBs from mid 80' to late 90'.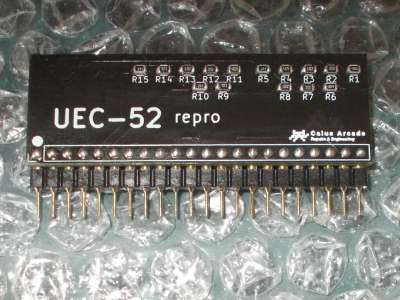 Seibu UEC-52 reproduction
Seibu 'UEC-52' reproduction Reproductions of the Seibu custom IC 'UEC-52' used on some arcade PCBs like: Raiden Blood Bros Sky Smasher
Toaplan 'HK-1000' reproduction
Toaplan 'HK-1000' reproduction Reproduction of the 'HK-1000' custom IC (used for inputs handling) you can find on these Toaplan arcade PCBs: Tatsujin Oh/Truxton II FixEight Ghox Pipis & Bibis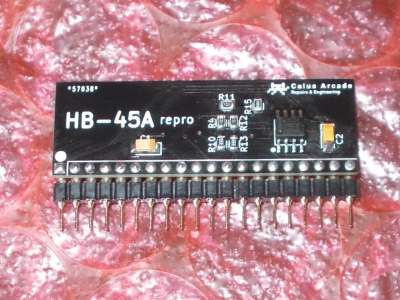 Seibu HB-45A reproduction
Seibu 'HB-45A' reproduction Reproduction of the audio custom IC marked 'HB-45A' found on some PCBs manufactured by Seibu like: Raiden II / DX Zero Team
Konami 054544 Audio Module
Konami '054544' audio module reproduction without DAC and ASIC The reproduction will come complete with all of its parts EXCEPT the ASIC 054321 and the AD1868R DAC which you have to source and install on your own.Please note that 1.778mm...
Capcom '85H001' reproduction
Capcom '85H001' reproduction Reproduction of the Capcom '85H001' custom audio module used on some Capcom arcade PCBs like: • Ghosts'n Goblins/Makaimura • Avengers • Legendary Wings/Aresu no Tsubasa • Section Z • Trojan/Tatakai no Banka •...