No results were found for the filter!
Konami 054986A Audio Module
Konami '054986A' audio module reproduction without DAC and ASIC The reproduction will come complete with all of its parts EXCEPT the ASIC 054321 and the AD1868R DAC which you have to source and install on your own. Please note that...
Taito 'PC030CM' reproduction
Taito 'PC030CM' reproduction Reproduction of the custom IC 'PC030CM' (it handles coin inputs/counters and lockouts ) found on Taito PCBs such as - Arkanoid Big Event Golf Bubble Bobble Tokio/Scamble Formation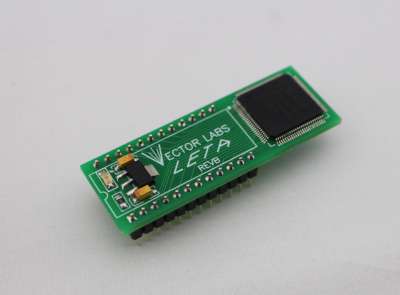 LETA REPLACEMENT CHIP
THE LETA REPLACEMENT CHIP REPLACES YOUR OLD OR DEFECTIVE LETA CHIP IN GAMES LIKE MAJOR HAVOC AND UTILIZES NEW SURFACE MOUNT DEVICES TO PROVIDE YEARS OF TROUBLE FREE OPERATION.