Darksoft NEO GEO Multi MVS Cart
We are the only USA Distributor for your Darksoft...
more
Product information "Darksoft NEO GEO Multi MVS Cart"

We are the only USA Distributor for your Darksoft Multi Kit needs!
We are happy to introduce the revolutionary Darksoft Multi-MVS cartridge. This cartridge is designed to run any Neo-Geo game be it existing, homebrew or even games you may want to develop. It doesn't support any of the NGDEV games and it won't support it in the future as a explicit request of NGDEV team.

The cartridge has the following features:

* Compatible with every existing NeoGeo game, homebrew or your own developed Neo-Geo software.
* Offers 3 simultaneous virtual slots. YES, this cart converts each slot of your MVS pcbs into additional 3 slots to load more MVS games!
* Each slot offers 768 Mbits of memory, enough to hold the largest officially released game.
* MicroSD slot to add new games or software at any time. Supports FAT32 with long file names.
* Runs unpatched original ROMS.
* Includes the coolest menu that we could think of, with several navigating modes and amazing tunes.
* Menu is flexible, many options can be changed by the user.
* Includes support for saving soft dipswitches for each game.
* Includes support for saving High Scores for each game.
* Switch Regions without the need for a bootleg BIOS.
* Easy call back of menu at any time during game play with a joystick+button combination.
* Easy slot change at any time during gameplay with a joystick+buttons combination.
* 8 layer state-of-the-art PCB with Altera Cyclone IV, DDR memory, Flash memory and ARM processor.
* Low power, high density design.
* Updateable firmware and menu by just adding new files into the microSD.
* DDR technology allows to load the largest game in less than 18 secs as compared to 4 minutes of flash technology.
* Only available with a plastic shell for proper protection and storage.
* Includes carton box and labels as a homage to the original MVS cartridge sets, plus a PVC protection box
* Continuous support and improvements. Many more features coming soon.
* An outstanding track record of all of Darksoft's multi-game products!
Reminder - SD Card, if ordered, do not have menu/firmware or game paks installed on them
Please note - This product will ship with signature required and insurance
Shipping/Delivery -
Shipping is usually scheduled within 48 - 96 hours. If you have any concerns, please contact us directly.
We ship with -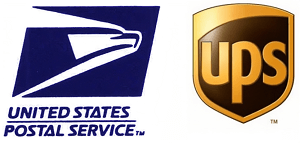 USA -
Shipping within the USA will ship with either USPS or UPS. This will depend on the size and weight of the box being sent to you at the sole descretion of Highscoresaves.com.
International -
Premium International Shipping (2-5 Business Day Delivery), will use UPS for any order containing a Darksoft product.

Any foreign shipment may be applicable for taxes and import fees. Please be aware that HighScoreSaves.com does not control these and are not responsible for them either. They are the responsibility of the consumer.

You must provide a phone number for all international packages.

Unfortunately, we can't mark the goods for a lower value, due to very strict regulation. I hope you understand. The tariff code that you can use is 95049080.
For more info and support, please visit our forum (click logo for link)
Now stop reading and go get yours!
Related links to "Darksoft NEO GEO Multi MVS Cart"
Read, write and discuss reviews...
more
Customer reviews for "Darksoft NEO GEO Multi MVS Cart"
From:
Paco Guetierez
On:
26 Aug 2021
This is excellent
Very fast shipping. Easy to use.
From:
Sylvester
On:
1 Aug 2021
OMG
Greatest thing for MVS system. Very fast shipping
From:
Julio Serrano
On:
9 Feb 2021
I'm happy with my purchase
Overall hardware wise everything works as advertised and I'm content. Software wise, they still need to hammer out some menu bugs but nothing too major this is still a purchase worth making and you should get yours NOW before they're sold out again. Also, while someone slapped on my top cartridge label haphazardly, I was able to carefully peel it and straighten it without it looking like I've done that (thank goodness they used a quality label)
From:
David A
On:
21 Jan 2021
Worth the wait
I ordered one a few months ago and had to wait for it to ship. I emailed and got a response back that this is a pre-order. I see that now at the top of the description! Guess I didn't read it. Absolutely worth the wait IMO. Ordering another tonight and see that it'll ship out in mid February. Again, worth the wait and thank you for pointing out this to me. I will be back and purchase more. Great customer service!
Write a review and tell everyone what you think about this product
Reviews will be activated after verification.
Questions and Answers...
more
Here are some common FAQ's / Questions for this product